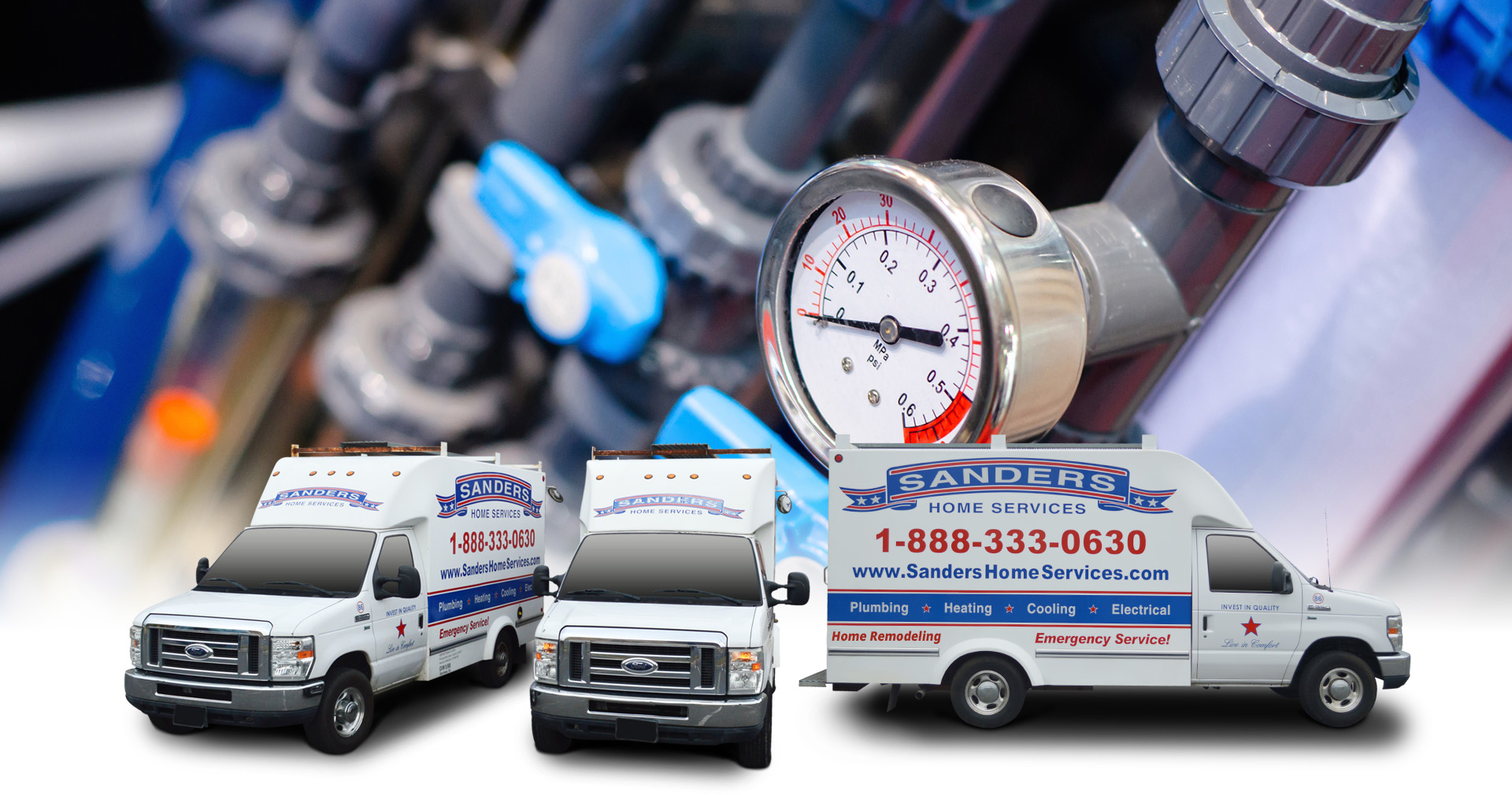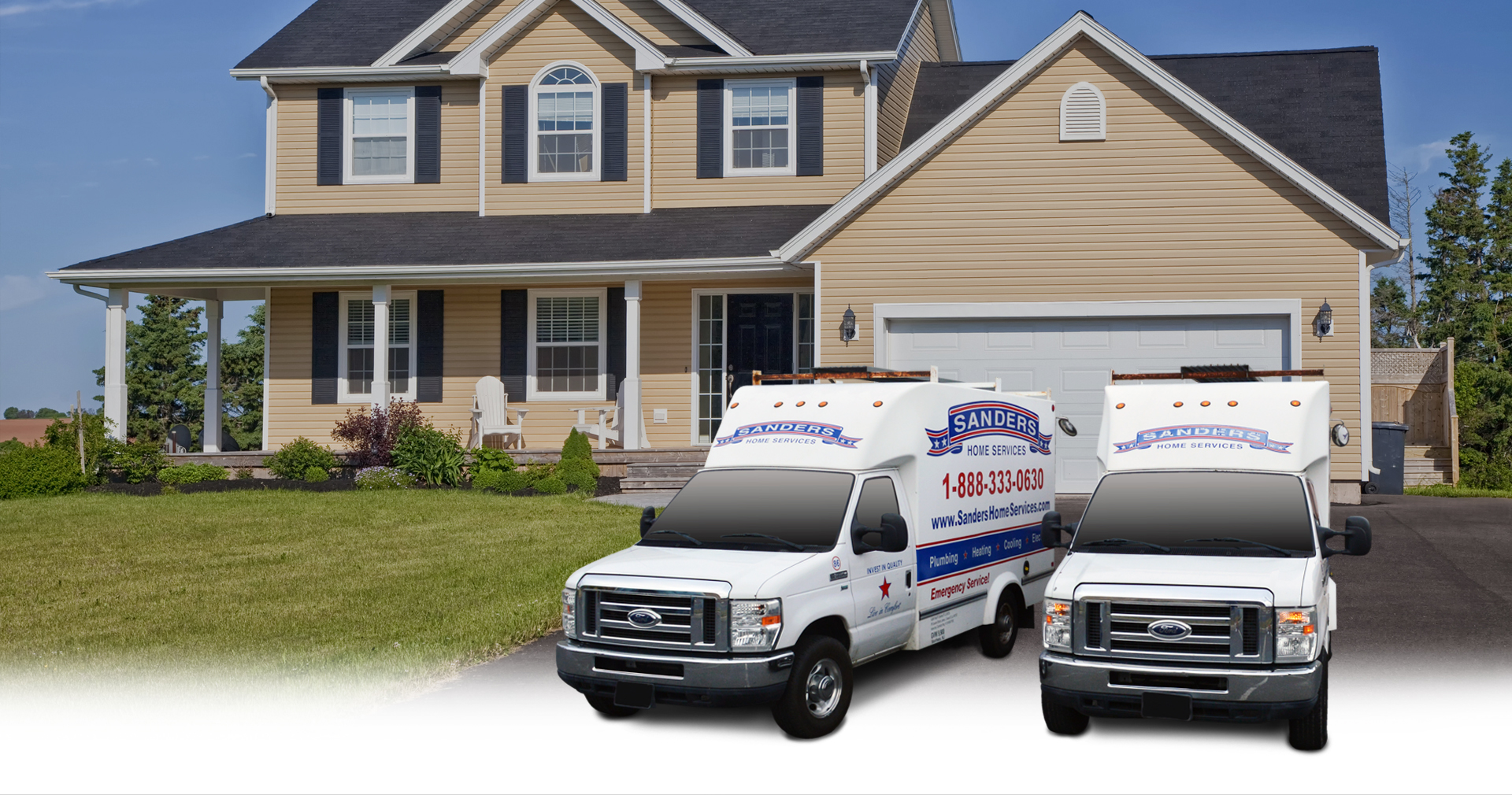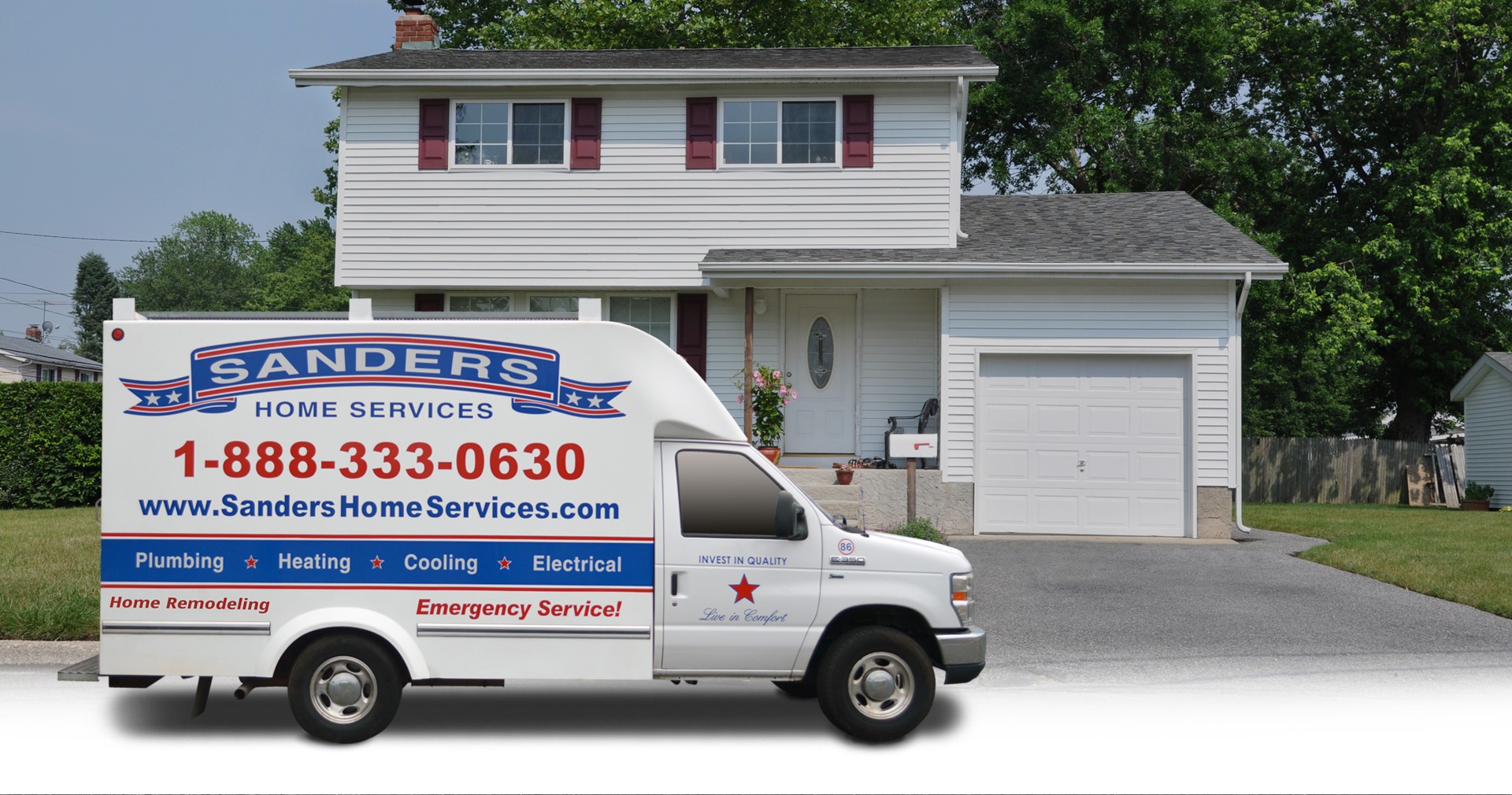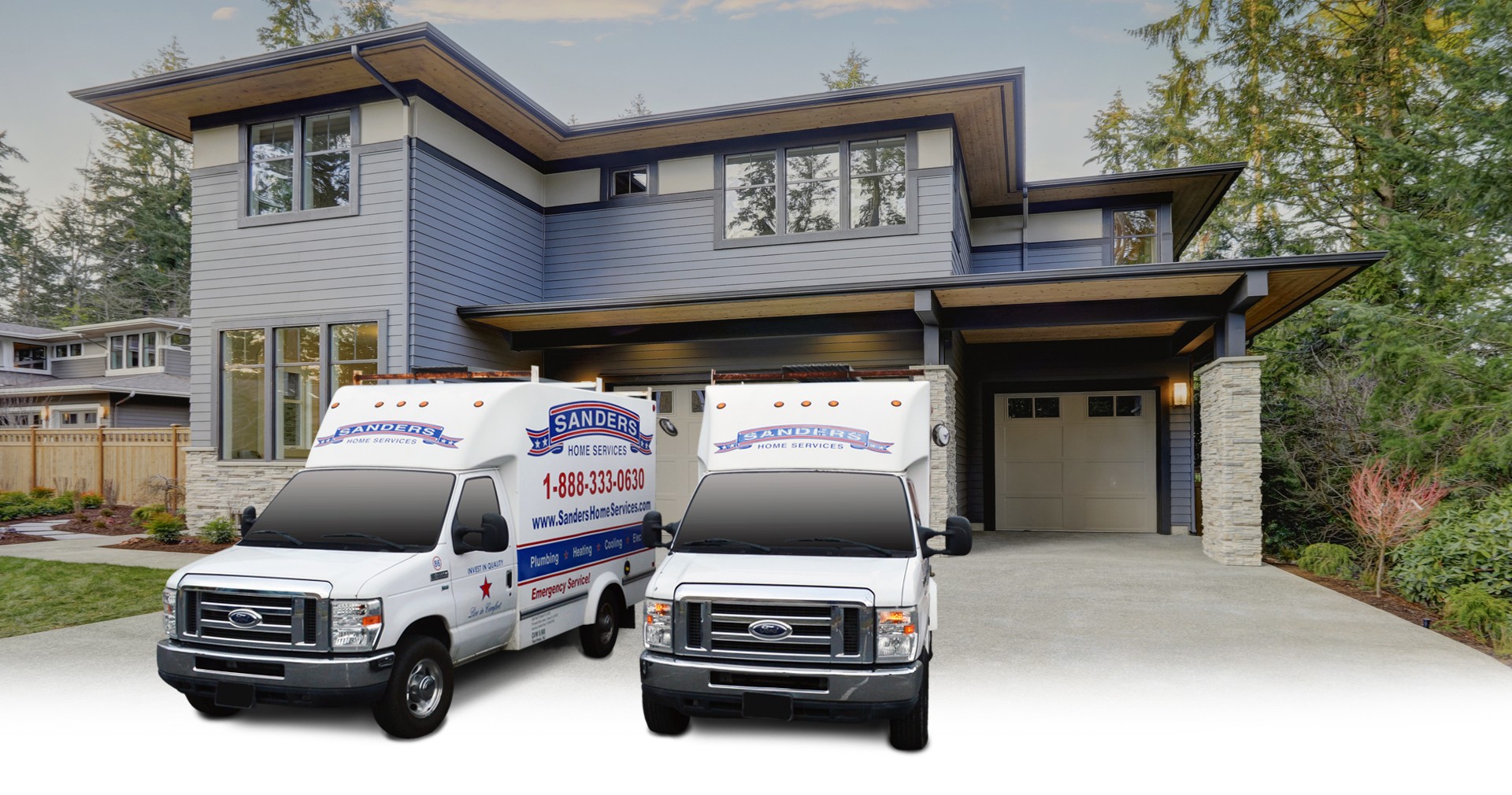 Slide
Same Day Emergency Plumbing Service & Repairs
Slide
Same Day Emergency Plumbing Service & Repairs
Slide
Same Day Emergency Plumbing Service & Repairs
Slide
Same Day Emergency Plumbing Service & Repairs
Sanders South Jersey Plumbing Services
At Sanders Home Services, we provide a full variety of first class plumbing services to homeowners in South Jersey…we are dedicated to quality on every project, and all of our employees are trained and educated on best practices. We install only name brand equipment, with proven histories of reliability, and always perform our own work, never relying on sub-contractors. For your peace of mind and convenience, Sanders Home Services is open seven days a week, and we provide emergency service for those desperate situations as well. We're always here to help!
Customer Reviews
Ann C. ★★★★★ I've been a customer of Sanders Home Services for plumbing and electric for about 20 years and have always been well pleased. Most recently, plumber Rich Sanders did an exhaustive investigation to detect and repair a leaking pipe in the wall. I was very impressed with his knowledge and ability to diagnose and repair this problem. He was assisted during part of the job by Greg, who I was also impressed with. The cost for the job wasn't cheap, but I think it was very fair.
Sheila A. ★★★★★ We recently had Sanders Home Services come out to our home to upgrade our electrical panel, install new recess lighting in our living room, and install a water-powered backup sump pump. The entire crew arrived on time, and were extremely professional and courteous. Chris B.(extremely knowledgeable electrician) did a beautiful job with our electrical panel and recess lighting. Chris B. is a master electrician and you can see that he is genuinely passionate about his work. Chris B. offered wonderful suggestions as to how our new lighting should be setup, and he explained everything to us in great detail as he completed his work.Seth the plumber was also amazing in the way he installed our water-powered backup sump pump and made sure everything worked properly. Ray, who is a super skilled carpenter, also visited our home. Ray did some patch work on our ceiling, and left everything looking perfect.We are very satisfied with the work we had done by Sanders Home Services and we will definitely be using them again for our future projects. Thank you very much!!!! -Carlos & Sheila
Gina S. ★★★★★ Tony A was awesome! We had an issue with out tankless water heater and he found the problem and serviced it all in our appoint window. I will request Tony next time we have a plumbing problem or just need an inspection. We trust the services of Sanders Home Services for all our needs be it heating, ac, plumbing or electrical. They will never disappoint!
Jeff S. ★★★★★ These guys are the real deal. Our janky plumbing (done by a house flipper) under the sink gave way and leaked all over the kitchen. Sanders came out and carefully inspected the shoddy plumbing job. I had initially asked them to put a "band aid" on it so we can get our sink running. The gentleman who came out said he could fix it properly and at a very reasonable cost. He took care of it and now we have a properly plumbed kitchen sink, garbage disposal and dishwasher. He even gave me some tips I can do myself to help improve proper drainage. I would absolutely recommend these guys. They could have taken me for a ride and they found a way to save me money.
John C. ★★★★★ Randy is a master plumber, who is kind, courteous, respectful, and professional most of all. He came in and inspected the problems, we had. There was a toilet and a drain clogged, and it required removal of the toilet. (I had tried Drano, on all three drains in the bathroom )The professional service made it well worth price, as, l believe, that it takes many years to get to that level of professionalism, and pay, should come with knowledge, as in any profession. I will gladly call them again, I hoping that, as we build a rapport over the years, it will be beneficial to both of us businesswise.
Michael W. ★★★★★ Been using Sanders whenever I run into plumbing or electrical problems. Had a drain prob, called Sanders, Randy come over and helped me out. Estimate and work done same day. Easy Peasy!
Tracy S. ★★★★★ Sanders is my family's go to company for heating, cooling, plumbing and electrical. Whether for maintenance or an emergency after hours, they are all dependable, punctual and knowledgeable. My latest service was for the cooling maintenance check. Thanks Fiore for the great service as always!
Francisco B. ★★★★★ Great service. Nick, the serviceman, was neat and professional. He did an excellent job fixing my plumbing problem. I would recommend this company for your plumbing needs.
Ground Fault Circuit Interrupters Save Lives
Ground Fault Circuit Interrupters Save Lives
Ground fault circuit interrupters (GFCIs) are an essential safety device that can help prevent electrical shocks and even save lives. They are designed to detect any imbalance in the electrical current flowing through a circuit and shut off power if a ground fault is detected. This means that if any electrical current is flowing through ...
Corrosive Vs Non-Corrosive Drain Cleaners
Corrosive Vs Non-Corrosive Drain Cleaners
Corrosive drain cleaners are a popular choice for homeowners over non-corrosive drain cleaners when looking to clear clogged drains quickly and easily. However, these cleaners can be incredibly dangerous, causing injury to plumbers or homeowners when they open up pipes or sink traps to do repairs. The chemicals in these cleaners can be corrosive and ...
DIY Tips – Extending The Life of Your Water Heater
DIY Tips – Extending The Life of Your Water Heater
A water heater plays a crucial role in most households, providing hot water for daily needs such as bathing, cooking, and cleaning. However, over time, the water heaters metal tank can corrode, leading to leaks, a decrease in efficiency, and ultimately the need for replacement. Fortunately, one simple way to extend the life of your ...