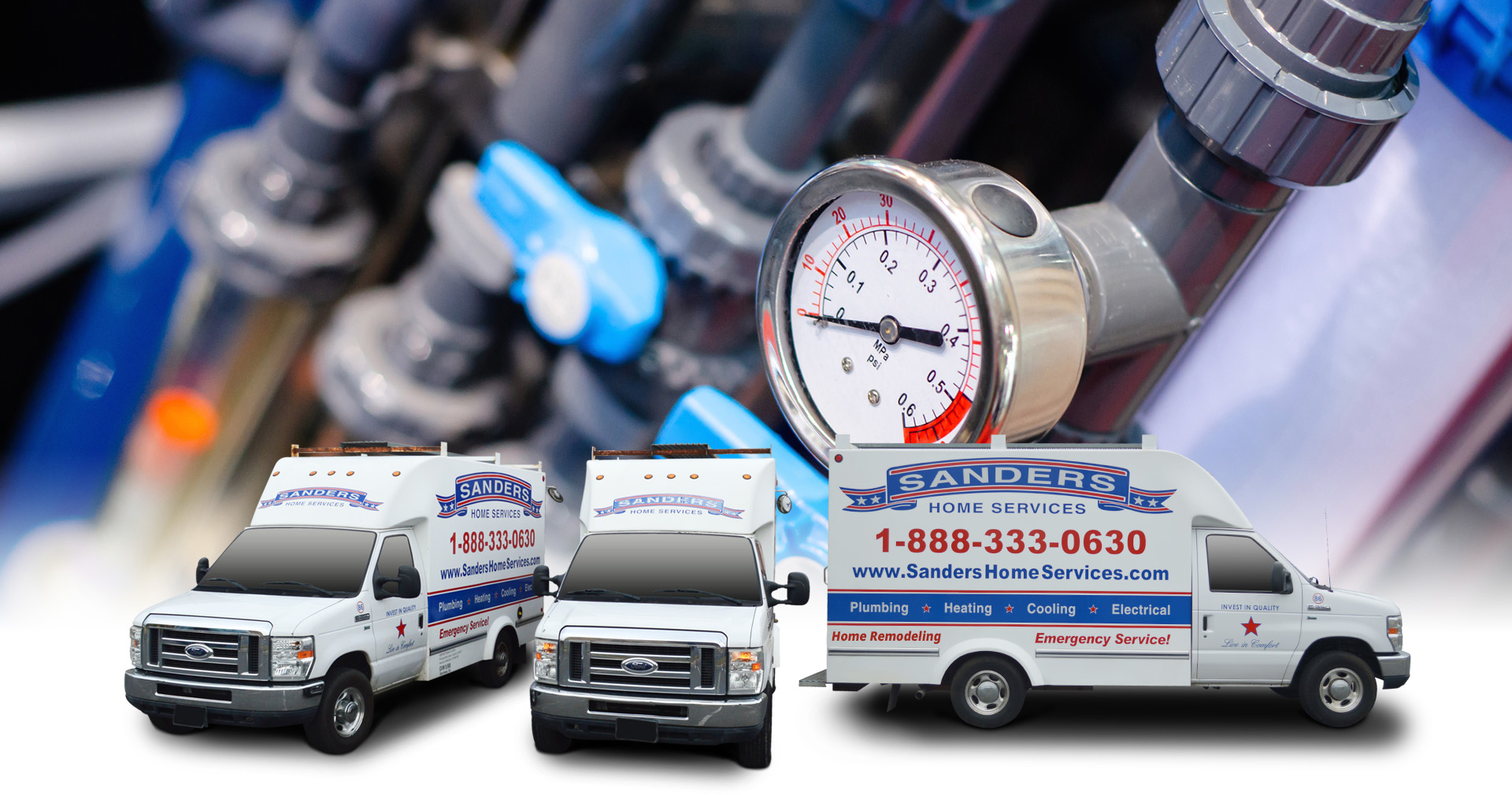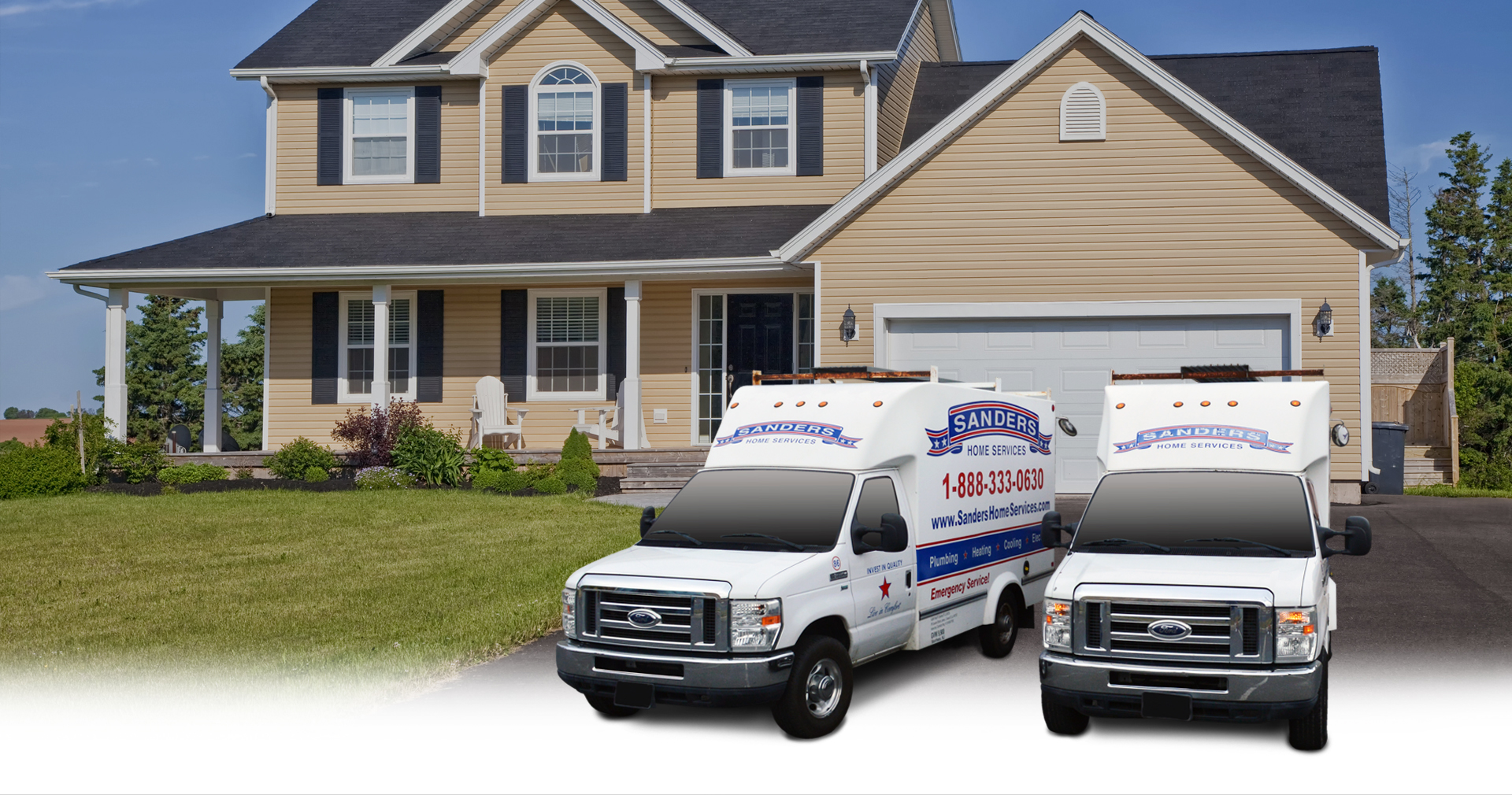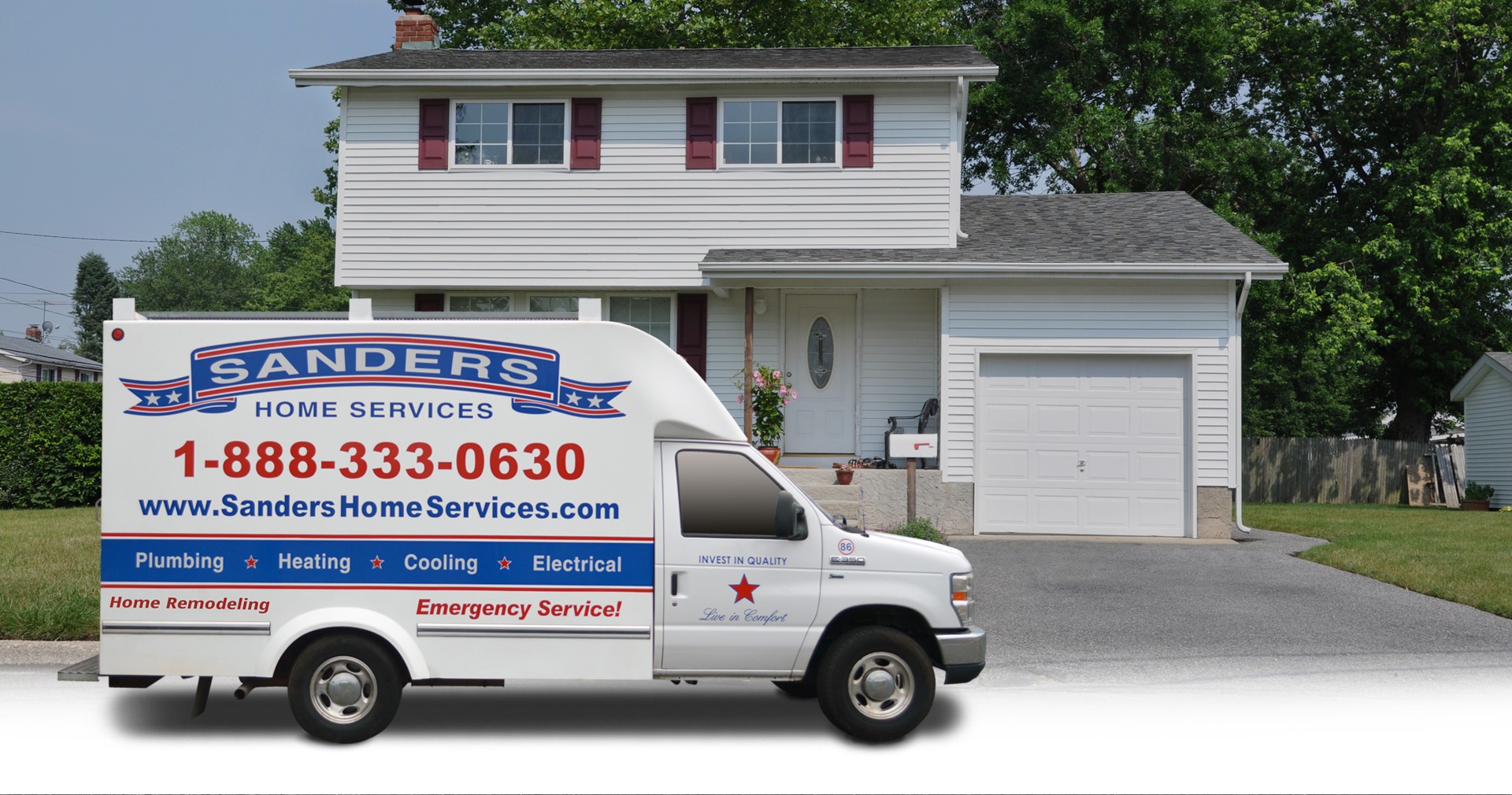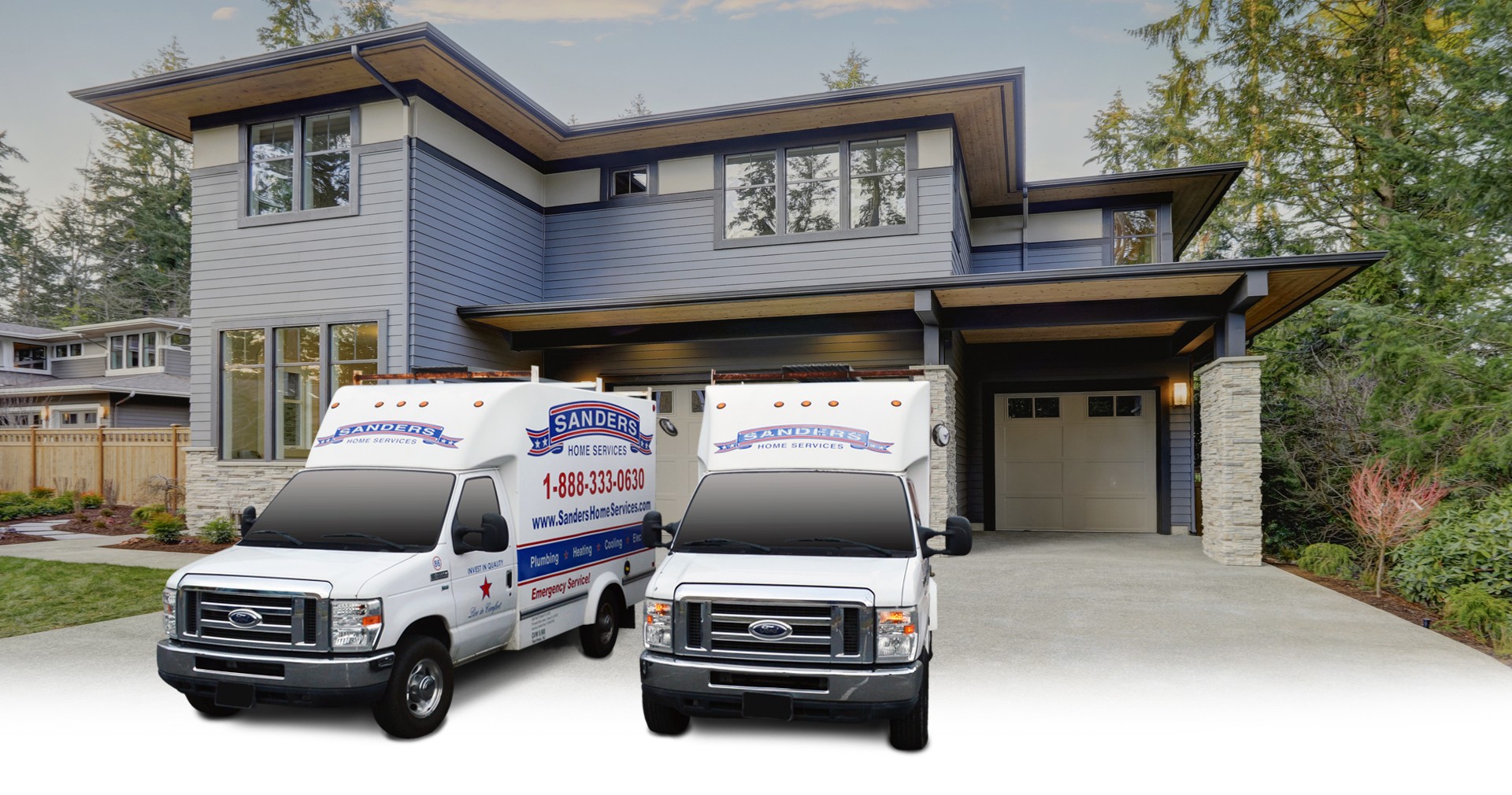 Slide
Same Day Emergency Plumbing Service & Repairs
Slide
Same Day Emergency Plumbing Service & Repairs
Slide
Same Day Emergency Plumbing Service & Repairs
Slide
Same Day Emergency Plumbing Service & Repairs
Sanders South Jersey Plumbing Services
At Sanders Home Services, we provide a full variety of first class plumbing services to homeowners in South Jersey…we are dedicated to quality on every project, and all of our employees are trained and educated on best practices. We install only name brand equipment, with proven histories of reliability, and always perform our own work, never relying on sub-contractors. For your peace of mind and convenience, Sanders Home Services is open seven days a week, and we provide emergency service for those desperate situations as well. We're always here to help!
Customer Reviews
Tammy M. ★★★★★ Quick and reliable service. The company was able to provide same day service within 1 hour. Tony the plumber was GREAT, very friendly and knowledgeable. Top notch customer service, I highly recommend!
WALTER R. ★★★★★ This is my first time here with giving my input on the job. I've never been disappointed with anyone who I've dealt with at Sanders from the people who answer my phone calls to the technician who do my seasonal check-ups and installation of Hot water heater' Furnace and Air-Conditioning that I've had the pleasure of doing business with I've given them9 Stars out of Ten
John S. ★★★★★ I had prior experience with Sanders from work they did at my old church. The work they did there was phenomenal. I reached to them to replace my 20 year old AC system. Their estimator, Rich, spent a lot of time looking over my old system, and talking to me about what I needed. He came back again, with another of their experts to evaluate the schematic for the duct work, the volume of air flow etc. Tremendous attention to detail. On the day of the install, their crew was a few minutes early. In one hour they had completely removed my old system from the attic, and by the end of the day the new system was up and running. Their workmanship is absolutely impeccable. I think that they have such attention to detail not just for the customer, but because they have pride in their craft. They do it because it means something to them. Their work is even artistic - the lines are all neat and tidy, the equipment is installed neat, level and square. They even added a hold down clamp to the condensate drain line - a small detail, but i noticed it. Even the clamp was done neatly. Their crew was professional, courteous and pleasant - just nice guys. Their price was commensurate with other estimates I had, but I believe the value of the quality of the work was valued above what the system cost. In short, they are the kind of company that you wish everyone was. I would not hesitate to recommend them to anyone and will call upon them in the future without hesitation. Thanks Rich and crew for a great job!
Bridget C. ★★★★★ Very happy, from the ease of scheduling with Bill & Pete and the promptness of the technician (Tony) we couldn't be happier with the services. Out pipe was clogged, and we were unable to use the washer, dryer, bathroom and kitchen sink - was fixed in no time at all!
Joulian W. ★★★★★ They have installed systems in two of my homes we have never had any problems with them the quality is always good and they're always responsiveQ10
La F. ★★★★★ Fiore C. is very personable, pleasant and professional at all times. He always provides the best customer service and work performance (heating and air). He's very thorough when conducting inspections. This post was from many years ago as Fiore C now does a professional job in the office. He's still top notch. I am just sure why the review did not post back when I made it.
S C D. ★★★★★ I wanted to complement the heater and AC install job that Brandon, Jose, and Zack did at my house today. They arrived on time, did all the requested work, explained to me what they were doing. When the work was completed, Jose explained to me how the newly installed equipment worked and how to operate the new style thermostat. They are hard workers and answered all my questions! I also wanted to give a big shout out to Rich Cusato for all his help in selecting the proper AC and Heater systems to take care of our needs! Everything is working as expected! Thank you to the entire Sanders team for their diligent work!Steve D
Lorraine M. ★★★★★ We needed a new range hood and vent system installed. It was a bit of a challenge because of our refaced cabinets minimizing the space for the range hood. Sanders figured out a solution with minimal construction required. The technicians were specialized and very professional. The job was done to perfection. My husband and I are very pleased with their work. We highly recommend Sanders Home Services.
Rob E. ★★★★★ Sanders (led by John) provided us with incredible service from inception to finish. Their knowledgeable, comprehensive, flexible, and friendly staff made both our house and experience far more comfortable than we expected. We have a 100-year-old house yet they were able to give us total comfort and control. We've been enjoying their work for a few months now, and we can confidently say that the level of service just won't be matched by other contractors. John, thank you and your team so much.
Laura T. ★★★★★ We've been with Sanders for years and they are always terrific - professional staff and quality products. Highly recommend!
Thomas S. ★★★★★ Sanders was recently recommended to me by a coworker when I had mentioned the A/C condenser for my house died. Within a week the Sanders techs came out to my house to replace my furnace, A/C, and water heater as well as install mini-split units upstairs. The amount of work they got done in the two days they were here was amazing. The quality and professionalism was off the charts and the techs were very respectful of our house and our time. I was very impressed overall and will be recommending Sanders to my friends and coworkers.Thank you specifically to Rich, John, Josue, Brandon, and Zach!
Nana S. ★★★★★ My 30+year toilet began to whistle after each flush. After checking out big box stores, I called Sanders. They came next day, on time and removed old toilet and put in new toilet in short amount of time. I've used Sanders before many times. They never disappointed me.
Jeff F. ★★★★★ We would like to extend our sincere gratitude to Sanders Home services. We have just completed a major renovation on our home (new "open floor plan" kitchen - including removal of an existing bearing wall, living room, dining room, and hallway) and we are thrilled with both the process and the final result. Marcy was a huge help during the planning stages. Instead of "telling" us what we "should" do, she asked us what we wanted, offered productive guidance, and answered all of our many questions. It all came together better than we had hoped. When work began, Pete and all the gentlemen on the job were consistently courteous, professional, and efficient. The care that they showed with our home, and toward any questions or concerns we had along the way, was remarkable. We were constantly updated on the progress of the work, and regularly asked if we saw anything that we were not happy with. The team's response was always thorough. It was clear to us that they cared about the work that they did and about our satisfaction with it. Thanks to everyone from Sanders who was part of the effort.
Laraine M. ★★★★★ Plumbing and Electrical work done over the past couple of years. Great company! Excellent job every time!
Zakary S. ★★★★★ John has been to my house twice now and each time has been extremely professional and knowledgeable. He was able to resolve our issues and give us advice for avoiding future problems.
Weelic C. ★★★★★ So my 25-year old gas furnace decided to fail abruptly, and through word of mouth I called Sanders Home Services in the late evening (about 10 mins before they close at 7pm), they were able to find a time the next day for me thankfully. When they came by, they ran their diagnostics and then carefully explained the potential causes of the furnace failure, and provided different scenarios and quotes. Because they were able to explain all this very clearly, I told them that given their estimates, I may look into getting a new system. Rich Cusato from Sanders came by to explain different options that were best suited to my house. He likes HVAC solutions that provide the best value for his customer, it's really refreshing change from some of the other pushy companies out there! I got a Daikin inverter AC and high efficiency two-stage gas furnace, and also I got a water heater installed (it was working but nearly as old as the furnace). They handled the SJS utility rebates too so it worked out well. (But I went with a 0% APR through Daikin since I needed a faster install speed rather than waiting on SJS.) They got me electric space heaters the next day even before we went over loan details. After the loan went through, they then ordered the parts, which took a day or two. On install day, I was present for an hour or two before I left for work, so I observed them doing their thing. The main technician, Josue Camacho, did a great job with the install with 5 other techs. They also had a dedicated ductwork person cutting out custom ductwork just for this install. They also asked me for my input for things such as exhaust and intake placement (which I appreciated!) They were also very neat. After I got home, the furnace was working and I was impressed by how quiet it was !(it's almost unreal! For a two-stage furnace, it must have several blower motor settings.) Overall, top notch quality at a very good price. They came back the second day to work on the Aprilaire humidifier and to correct a stove vent that I installed myself earlier this year). Rich did tell me before the install that the thermostat would be proprietary, but Daikin has its own phone app for controlling the thermostat, I haven't tried the app, but the thermostat itself works very well, and has a modern look. With furnace installed, the next step in Rich's quest for value is attic insulation: He's going to guide me on attic insulation for free, so I can save on labor (yeah where do you find somebody awesome like that!?) (of course YMMV since not everyone loves going into their attic) I will probably post more pictures of the insulated attic soon. Will have more on how the AC runs in the spring too. I'll post an updated review then.
Elizabeth R. ★★★★★ JR was very professional & knowledgeable. He knew immediately what to do & took care of it. As always, Sanders is the best by providing expert techs. Thank you!
Kelsey M. ★★★★★ I realized my water heater was leaking and called Sanders Home Service for help! They had Randy and Greg out almost immediately to do an emergency replacement for my water heater. Randy and Greg were so professional and also efficient in their work. I appreciate their hard work and will recommend this company to my friends!
Ground Fault Circuit Interrupters Save Lives
Ground Fault Circuit Interrupters Save Lives
Ground fault circuit interrupters (GFCIs) are an essential safety device that can help prevent electrical shocks and even save lives. They are designed to detect any imbalance in the electrical current flowing through a circuit and shut off power if a ground fault is detected. This means that if any electrical current is flowing through ...
Corrosive Vs Non-Corrosive Drain Cleaners
Corrosive Vs Non-Corrosive Drain Cleaners
Corrosive drain cleaners are a popular choice for homeowners over non-corrosive drain cleaners when looking to clear clogged drains quickly and easily. However, these cleaners can be incredibly dangerous, causing injury to plumbers or homeowners when they open up pipes or sink traps to do repairs. The chemicals in these cleaners can be corrosive and ...
DIY Tips – Extending The Life of Your Water Heater
DIY Tips – Extending The Life of Your Water Heater
A water heater plays a crucial role in most households, providing hot water for daily needs such as bathing, cooking, and cleaning. However, over time, the water heaters metal tank can corrode, leading to leaks, a decrease in efficiency, and ultimately the need for replacement. Fortunately, one simple way to extend the life of your ...